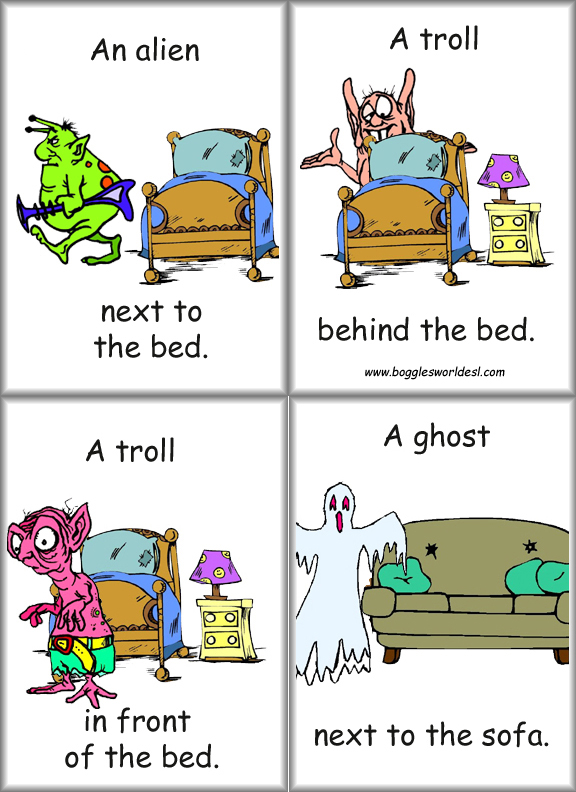 - ¿Qué es esto para?
That was Daughter.
- ¿Qué es esto para?
- Pardon?
- ¿Qué es esto para?
- Hmmm... I don't understand, nena.
- ¿Qué. Es. Esto. Para?
- I. Do. Not. Understand.
I did understand, mind, but I was playing dumb. Because the mistake Daughter was making was the same slip-up I had often borne witness to whenever I was in the presence of British children speaking either Spanish or French.
To be honest with you, my dear fellow bloggers and readers, Daughter's error was a baby blunder. Daughter was placing the preposition 'para' at the end of the sentence rather than at the beginning. Whereas that would be common practice for an Anglo-Saxon speaker, in romance languages we keep to a strict structure whereby prepositions are usually placed before nouns, pronouns and other substantives to form phrases functioning as modifiers of verbs, nouns, or adjectives.
In English, as well as German, prepositions can be used at the beginning of a sentence (For whom are we waiting?) or at the end (Who are we waiting for?). Note the difference of 'whom' and 'who'. That's another post. In Spanish the question Daughter was asking me made no sense whatsoever because that 'para' must be placed at the beginning of the sentence. That's why I did not translate the phrase; it would have made sense to an English-speaker. I know for a fact that there are some exceptions in French (any Francophone reading this post, please do get in touch) but I cannot vouch for either Italian or Portuguese; I think it's the same structure as in Spanish.
However Daughter was not totally wrong.
Apparently this habit of ending sentences with a preposition in English is not very old. Schoolchildren used to be told by their teachers (probably influenced by Latin) that finishing their phrases with a preposition was a no-no. This was famoulsy satirised by Winston Churchill who said: 'this is the sort of English up with which I will not put'.
And if we analyse the etymology of this word, preposition, we see that in Latin (praepositiōn) the term meant 'a putting before'. What happened, in my humble opinion, was that English syntax, lax as it's always been, allowed for final placement of the preposition, as in 'We have much to be thankful for' or 'I asked her which course she had signed up for'. A little Teutonic influence should not be ignored as in German 'split verbs' are very common and they tend to place the preposition at the end: 'Wen wartest du auf?' (Who are you waiting for?)
So, yes, Daughter was not totally incorrect. She just chose the wrong language.
Copyright 2009