... Christmas, or rather, let's talk about the toys your child/nephew/niece/godson/goddaughter was given for Christmas.
Yes, I know that Christmas is now a distant memory, buried in a two-month-old grave only to be resurrected like St Lazarus as early as... September. But, spare a thought for the volume of plastic tat that has already been chucked out.
I have said here before that I did not grow up with Christmas around me. Therefore, I completely missed out on the annual razzmatazz that is present-giving at Christmas. I did get toys on other occasions especially, as also mentioned here previously, on 6th January to celebrate The Three Wise Men (that was down to my late Catholic grandmother). But the 25th December was just another date on the calendar.
That means that I only began to experience the actual phenomenon of Christmas and its ancillary gift-bearing and gif-offering (without any Greeks involved, mind you) pantomime in the last seventeen years. This has given me plenty of time to notice a few changes.
For instance, by the time I got acquainted with the "bearded guy" in the red and white costume, I don't recall seeing many wind-up toys around. Most of the sets my wife and I bought for my son first and later on for our daughter were battery-powered. They were novelty for some time, until the battery ran out, by which time our toddler(s) had moved on. With wind-up or more rustic-looking toys, on the other hand, we noticed that our children tended to bond more, but their attention was inevitably diverted once another battery-powered Thomas the tank engine arrived on the scene.
Let's talk about the post-Christmas toy graveyard that seems to spring up around January and February and expand its boundaries every year. Let's talk also about attention span.
What came before, the chicken or the egg? What came before, short attention span or the visual onslaught of plastic tat on our little ones?
Let's talk about that moment – dreaded moment as I have found out in recent years – when your little cherub opens the first Christmas present, sits there, mouth agape, heart pumping and broad smile adorning its angelic face. Fifteen presents later and the debris of opened and discarded wrapping paper littering your lounge floor, the same angel has suffered a transformation: she/he is the devil incarnate. The way they tear through the flimsy gift paper, looking for yet another present, the equivalent of a sugar rush (shall we call it Christmas-toy-giving rush?) is enough to want to open a savings account in order to put some money away for the psychologist your little angel will probably end up visiting in years to come.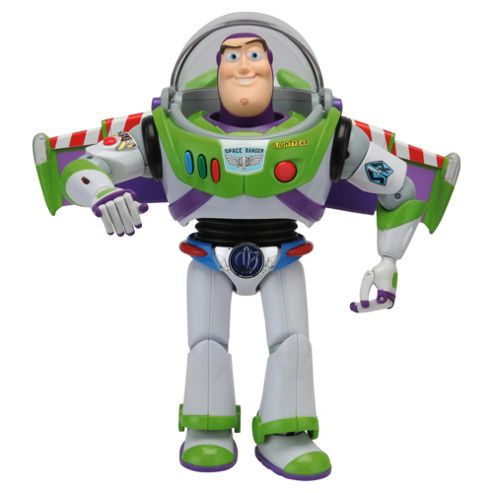 May I have your attention, please?
Just like a dog is not just for Christmas, a toy should be for longer than two months. But what to do when faced with a gallimaufry of brightly coloured, battery-powered items ensconced away in your child's bedroom? Meanwhile, she or he is downstairs playing on the iPad bequeathed to them by a generous uncle from... fill in the blanks with the name of the country yourself. And here you are, being winked at by Buzz Lightyear, the lagniappe of a trip to McDonald's or KFC. Oops, you just pressed his chest by mistake. To infinity... and beyond!
Let's talk about Christmas toys. Even if they are not of the wind-up type.
© 2015
Next Post: "Saturday Evenings: Stay In, Sit Up and Switch On", to be published on Saturday 28th February at 6pm (GMT)